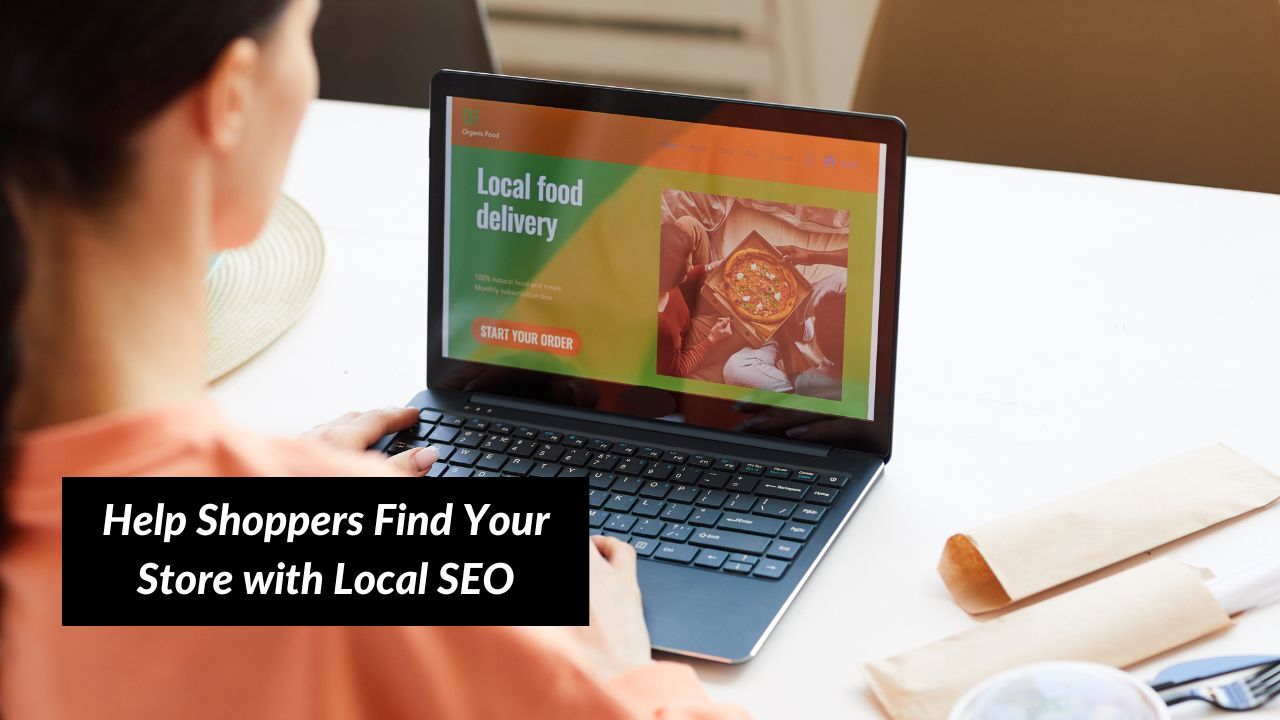 As the most lucrative time of the year for businesses approaches, it's important to take advantage of the nearly 46% of Google searches that are looking for local information.
There has never been a time when the proverb "a world of information at our fingertips" was more true. The days of typing your location, town, or even city into a search engine to locate local information are long gone. Now, Google can utilise your precise position to discover the closest eateries, pubs, or stores if you're seeking them. It makes perfect sense to be prepared to appear for these searches given that 84% of searches were classified as "discovery" in the analysis. With the help of this helpful guide, learn how to enhance your local SEO efforts.
What is local SEO?
Local SEO is a branch of search engine optimization that puts a greater emphasis on local and regional businesses and merchants in search results. For instance, local SEO for a pizzeria seeks to make sure that locals searching for a pizzeria may find it in the search results. Local SEO refers to search engine optimization for a company's specific location.
Why local SEO?
Anyone with solid SEO and domain authority can rank for a search query like "how to make a Christmas wreath," but when the query has a purchase intent, it is more likely to become something like "wreath making classes near me" or "wreath making classes in [location]," for instance.
Search engines recognise that the user is looking for business recommendations based on location for these types of search queries, which frequently include a location or 'near me' – although this isn't necessary if Google Maps is used or if Google knows your location – and so they provide that information.
Local SEO is crucial and merits investment alongside traditional SEO due to the difference in conduct and outcome. – Should you prioritise local SEO?
Local SEO statistics:
According to Internet Live Stats, Google receives over 70,000 queries every second on a daily basis.
Google representative on Twitter: "Now 46% of searches have local intent."
Each month, 157 direct searches and 852 discovery searches yield results for the typical company. According to the Bright Local Study, this equals an average of 1,009 searches every month.
According to HubSpot Marketing Statistics, 72% of customers who performed a local search visited a retailer within 5 miles.
Within 24 hours, 88% of mobile searches for local businesses result in a call or visit. Nectafy
78% of location-based smartphone searches lead to an offline transaction, according to the SEO Tribunal.
"near me" and "close by" search volume increased more than 900% in just two years, according to Chat Metre Read more about this topic in our article relating to near me searches
You're missing a trick if your setup doesn't allow you to track local searches.
Local Ranking Factors
On the appearance, local searches operate similarly to other Google searches. But when determining how to rank search results in local search, Google may employ many ranking factors. More and more search phrases are getting local results as Google seeks to tailor its search results.
The two different types of local search results are the local pack and local organic results.
The Local Pack is made up of the top 3 closest businesses that are located closest to the searcher. These are displayed together with their location on Google Maps on the first search results page.
Factor one – Location relevance
It's crucial to let Google know where you are in order for your website to display when a user is nearby if you want to be in the map pack. Create structured data, such as addresses, phone numbers, and business hours. Schema markup language, for instance, can be helpful.
Factor two – On-Page
Page level optimization tactics are part of on-page SEO and help websites rank higher in search results. Sticking to on-page SEO best practices can help your website perform better, especially in organic local results where there is frequently less competition.
Use concise, readable URLs. The user and search engines can more quickly and readily understand what is behind a page by having clear, straightforward URLs. Including the target location in the URL structure will help you readily identify each location page if you have many location pages.
Improve the title tag. Users want to locate businesses that meet their search criteria as rapidly as possible via the local search. This requires a title tag that is clear and pertinent. Make sure it is optimised for search engines by including the goal term you want to rank for as well as your desired location.
Make your meta description interesting. Although they do not directly affect rankings, meta descriptions are nonetheless crucial for increasing page traffic. Your click through rate may be increased with the use of local keywords in a captivating meta description that is effectively written.
Optimise the photos you use. You can also rank with photos in Google image search in addition to your webpages. Giving your photographs meaningful, understandable file names will help you optimise them and will increase your local relevance. You can also mention the location the image represents in your alt attributes.
Factor three – Authority
A solid backlink profile can still be of tremendous assistance in getting your site to appear in the results for the local organic search results. Ranking criteria still have an impact locally, linking comprehension. Create local citations and backlinks that are pertinent to the area (such as listings in business directories, profiles on review sites like Yelp and Tripadvisor, mentions in local media, etc.).
How to ensure you're in the game…
There are three ways to compete organically.
#1 Set up a Google My Business listing
It's Google's response to giving proprietors the control over how their establishment appears on Google Search and Maps (10 films that would have worked perfectly if they had Google Maps).
Google My company (GMB) is a free company profile that allows owners the options to, among other things, update their contact information, brand graphics, reply to reviews, and enlighten customers. In order to fulfil Google's standards for a highly sought-after sidebar place in Google local search, you can use it as a verification method.
It appears that what you are looking at is essentially a local service or local business. And to do so, I'd advise you to set up a Google My Business entry that is really, really robust. Because for inquiries like these, that can be displayed in the search results a little bit more easily.
And specifically, queries that include terms like "near me," since "near me" is practically, like… worldwide, you don't need to rank for "near me." It's not a specific item from your website.
Instead, all you need to do is make sure that your location is very clearly specified on your sites so that we can understand that the user is in that location and that location is related with your website or with this page.
#2 Make some quick fix website updates
With simple search engine optimization to website landing pages, local SEO can be improved.
Make sure the address on your website corresponds to the one given on Google My Business.
Make sure to local keyword-optimise urls, title tags, headers, meta descriptions, and content.
Think about including location pages on your website that have all the details from your GMB listing. How to make changes to your GMB listing
To draw in readers from the area, write about pertinent local news.
Make sure your website is responsive to mobile devices (unfortunately, not such a "quick fix"!)
#3 Engage with online directories
Maintaining consistency with your name, address, and phone number (including the area code!) is essential for effective local SEO. Thomson Local, Yelp, and Yell.com are all terrific places to start.
Improving your local ranking on Google
Check out these additional pointers and techniques to improve your company's local Google ranking and visibility in search and maps.
Businesses with thorough and accurate information are easier to link with relevant searches because Google favours the most relevant results for each search.
In particular, given that "distance" is a ranking indicator Google employs to determine local ranking, for the best chance to appear across Google's products.
Give Google (and searchers) reassurance that your business will be open when a customer visits there. For a higher Google rating, keep up with these, including special hours for holidays and events.
By responding to reviews and comments, you may demonstrate how much you respect consumer input. A nice response to a negative review will also show your consumers (and Google!) that you care. High-quality, positive reviews will promote more visitors.
Photos serve to tell the story of your company and draw customers in before they come, however they are not as crucial as the other ranking factors in this case.
Otherwise, consider local campaigns
Local campaigns are a Google Ads advertising technique that you can use to advertise your store(s) on Google properties when you cannot do so naturally. They are quite simple to set up and include the Google Search Network, Google Display Network, Google Maps, and YouTube.
You only need to specify the location(s) you want to promote when creating a local campaign; after that, Google's machine learning technology will automatically optimise bids, ad placements, and asset combinations on your behalf. The rest will be optimised to help your users find you.
Keep an eye on…
The following local SEO capabilities that we have seen in BETA are absolutely worth using if they are available to you:
Visits to Google Stores
Local Product Feeds
If customers frequently visit your physical locations, such as hotels, car dealerships, restaurants, and retail stores, you can utilise conversion monitoring to monitor how ad clicks and viewable impressions affect customer traffic to your establishments.
Google Analytics' Store Visits feature allows you to study how your website's activities affect customers who visit your physical stores and view the resulting data in GA.
You can advertise goods and services that are offered at your physical locations by using local product feeds. allowing customers to view a visual catalogue-like experience of a handpicked selection of the goods your shop sells.
The evidence.
For a number of clients, we have delivered local SEO work with remarkable results. Learn more about the difficulties we had to overcome when working with Pizza Express to achieve a highly successful local organic project. And today, learn more about our neighbourhood SEO company. For further useful local SEO hints, you can also read more of our opinions on handling issues like local SEO.